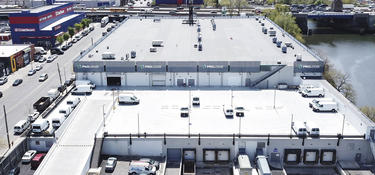 How We Work with Property Owners
Our on-the-ground teams are reliable, trusted partners with the capital and in-house expertise to help you get the best value for your real estate.
BUILDING & LAND ACQUISITION
We are always on the lookout for land to develop and property to purchase. Whether buying a single parcel, a freestanding building or a portfolio, our local team members enable streamlined transactions for your deals.
Space to Grow
We work hard to ensure we have logistics real estate where our customers need us to be. That's why we're always looking to acquire land and buildings in key locations. From a single building or plot of land to an entire portfolio of assets, we have the real estate expertise and financial strength to conclude transactions swiftly and efficiently.
Don't think your land or building fits the bill? Let us be the judge of that. We don't limit ourselves to logistics/industrial acquisitions: we're also looking for assets that could be the logistics space of the future. Recent transactions include parking lots, retail warehousing, office parks and more. If you think you have a property or portfolio with potential, our local team wants to talk with you.