Nicoline Dechamps MRICS, Director, Capital Deployment Germany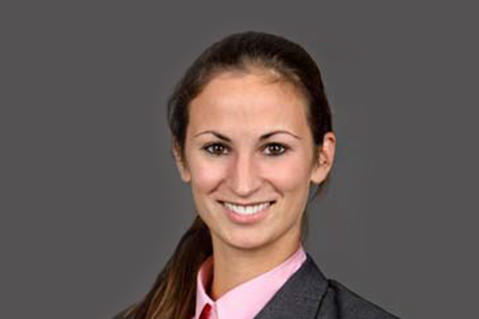 Nicoline
Dechamps MRICS
Director, Capital Deployment Germany
Nicoline Dechamps ist Director, Capital Deployment Germany bei Prologis in Düsseldorf. Ihre Kernaufgaben sind die Projektentwicklung sowie die Akquisition von Grundstücken im deutschen Markt. Das zweite Standbein ihres Aufgabenbereichs ist der Aufbau und die Erweiterung des Unternehmensnetzwerks mit Kunden, Maklern sowie privaten und öffentlichen Grundbesitzern im gesamten Bundesgebiet.
Vor ihrem Transfer in den Projektentwicklungsbereich und ihrer Tätigkeit als Director, Capital Deployment Germany war Nicoline Dechamps seit Beginn 2015 drei Jahre als Head of Investment Services für die Region Nordeuropa und im Anschluss anderthalb Jahre als Head of Investment Services Europa zuständig. Nicoline Dechamps verfügt über zwölf Jahre praktische Erfahrung in der Immobilienwirtschaft und war vor ihrem Eintritt bei Prologis für die Immobilienbewertung mit Schwerpunkt Einzelhandelsimmobilien bei JLL tätig.
Nicoline Dechamps hat einen Abschluss als Dipl.-Kauffrau (Immobilienökonomie) der European Business School in Oestrich-Winkel, Deutschland. Zusätzlich studierte sie BWL an der CERAM/ Nizza und an der Thammasat University in Bangkok.
Sie ist Mitglied der Royal Institution of Chartered Surveyors (MRICS).