Facts About the Logistics Center at Muggensturm
16,000

cubic meters of concrete
In close collaboration with the municipality, Prologis converted former agricultural areas in Muggensturm into an industrial park. The site is located directly off the A5 highway. As a result, the logistics facility is well connected to the local transport infrastructure and easily accessible by public transportation.
The new site will be used by the cosmetics manufacturer L'Oréal and be L'Oréal Group's largest distribution center worldwide, increasing the capacity of the company's existing distribution facility in Karlsruhe by 50 percent. All employees from the old location will continue to have employment at the new logistics center and L'Oréal will supply its markets in Germany, Austria and Switzerland from Muggensturm.
The carbon-neutral logistics center is being developed with a focus on sustainability. Prologis is equipping the facility with reinforced insulation and a 2.0-megawatt peak photovoltaic system, among other features, such as renewable energy generated from wind turbines. Rainwater will be used to irrigate the green spaces and clean the halls.
Before Prologis received the building permit for the logistics facility in Muggensturm, we defined and implemented detailed wildlife protection measures, replacing habitats for reptiles and amphibians, such as natterjack toads, in the rainwater collection basins and green spaces. In addition, we are installing vegetated replacement habitat for skylarks on the roof.
For L'Oréal, Prologis developed the largest logistics center of the cosmetics manufacturer worldwide. With more than 100,000 square meters of space, the facility offers extensive storage areas for a wide variety of products.
Watch our video to see what happens behind the scenes of the carbon-neutral logistics center in Muggensturm near Karlsruhe. Be amazed by the staggering number of different articles that are stored inside and how many pallets there is room for. Find out how many products leave the logistics center each year and which countries they are transported to.

Carbon Neutral Facility Wins the 2019 Logix Award
A Bird's Eye View of the Facility
Learn more about the project in Muggensturm and the challenges of building the logistics center for L'Oréal.
Watch the development of the carbon-neutral logistics center for L'Oréal in fast motion.
Carbon Neutrality at a Glance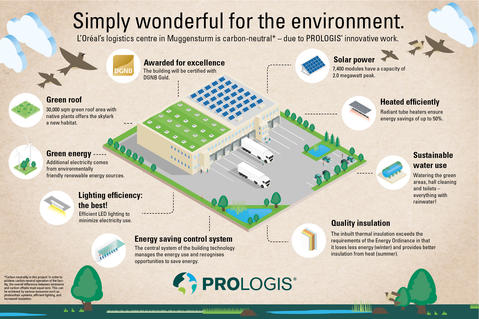 How Does Carbon Neutrality Work?
With the development of a carbon-neutral logistics facility, Prologis is one step ahead of the industry. Learn more about how L'Oréal and Prologis are achieving a net-zero carbon footprint for the logistics facility in Muggensturm.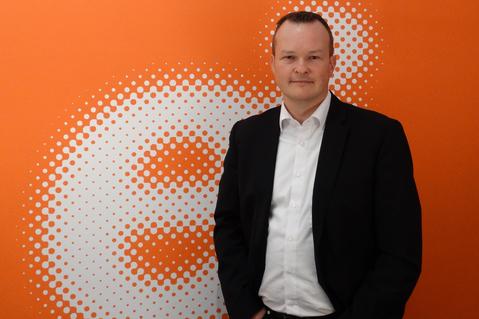 Carbon Neutrality: Four Questions for Engineer Lars Knabben
We are constantly monitoring and testing new innovations to implement best practices in our facilities. We spoke to engineer Lars Knabben, associate director of the energy consulting firm e² energieberatung GmbH, to explain the nuances of carbon-neutral logistics facilities in Germany.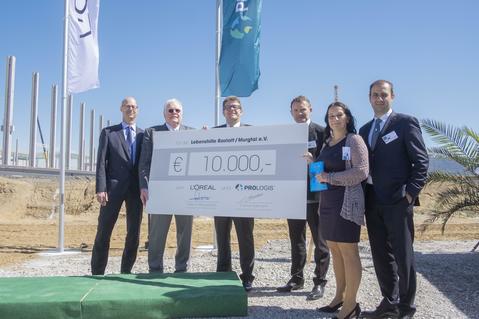 L'Oréal is Active in the Local Community
At the new location, L'Oréal will collaborate with the company Murgtal-Werkstätten & Wohngemeinschaften (mww) to offer jobs to people with disabilities. A mww team is responsible for maintenance of the green areas on the property. Prologis and L'Oréal donated 10,000 euros to mww at the cornerstone ceremony in April 2018.

Sustainability: New Habitat for Skylarks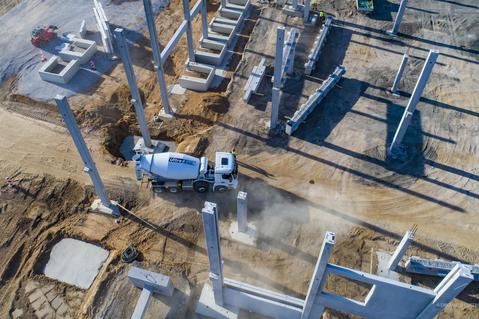 Partnership with Goldbeck International
In order to guarantee the development process runs smoothly during the building phase, it is important to maintain a close working relationship with the construction company. In this context, Prologis relies repeatedly on our long-standing partner Goldbeck International.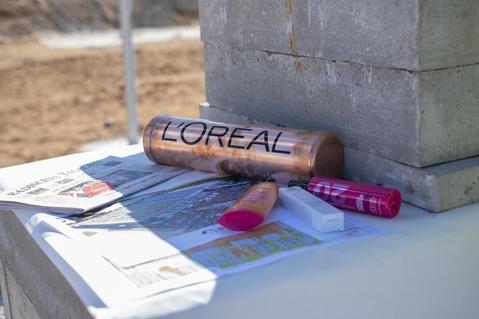 Five Questions to L'Oréal
Prologis and L'Oréal look back on a long-standing partnership—the logistics real estate developer and cosmetics group have been working together in France and Poland for many years. In Germany, L'Oréal also chose Prologis as its partner for the development of the new logistics center.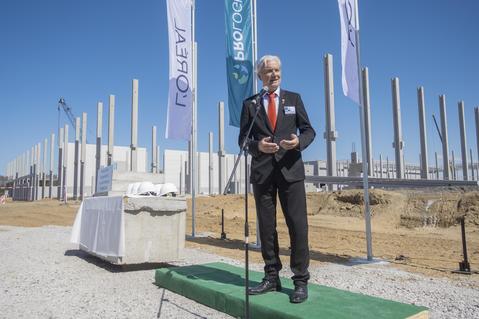 Planning with Municipalities
Prologis is committed to being a good neighbor, which is why we work closely with municipalities when developing our logistics centers. One of our top priorities is ensuring our properties and customers are a good match with the surrounding area. We remain long-term owners and have a strong interest in making sure that our customers are a good fit with municipalities.
Joachim Sellau
Authorized Representative, VP, Project Manager, Prologis Germany

Phone.: +49 (160) 4797820 
Email: [email protected]