Thomas Karmann Managing Director, Regional Head Northern Europe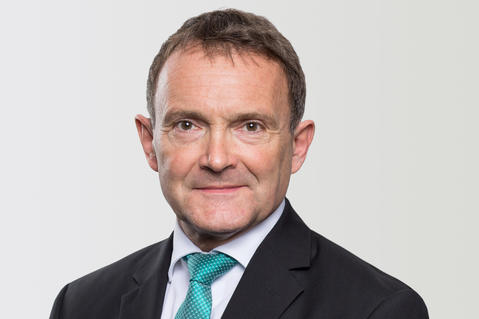 Thomas Karmann is managing director, regional head Northern Europe. He oversees all activities of Prologis in Germany, Benelux and the Nordics. This includes new developments, customer relations and working with local development teams. Karmann is also responsible for the performance of all operating properties in the Northern European region. He works in close cooperation with the finance and property management departments and leasing teams regarding the leasing and re-leasing of facilities.
Karmann joined Prologis in June 2012. He has over 20 years of professional experience in logistics real estate. Prior to Prologis, he worked for the international logistics real estate developer Gazeley as senior vice president for European operations for six years. He was responsible for the company's business activities in Continental Europe.
From 2000 to 2006, Karmann served as deputy general manager for the French engineering company GSE, overseeing GSE's German and Central European subsidiaries. Prior to that, Karmann supervised turnkey construction of industrial properties in northeast France for the industrial group Bouygues.
Karmann studied business administration at the Saarland University and is Diplom-Kaufmann (has a degree in business administration), as well as a Diploma from the École de Management, one of the "Grande École" in Lyon, France. He is an alumnus of the Harvard Business School advanced management program. Aside from his native language, German, he is fluent in English, French as well as Spanish and Dutch.