International Communication is Important: Markus Scheja, Vice President, Head of Project Management Germany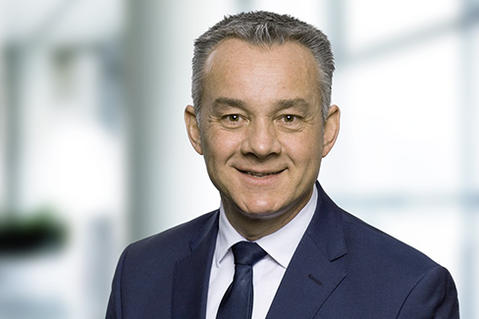 Markus
Scheja
Vice President, Head of Project Management Germany
"We maintain intense international communication between Prologis teams," says Markus Scheja, vice president, head of project management Germany, Prologis. "The experience that employees, especially those from Europe, share with one another is extremely valuable to us and our customers. We benefit from the diverse wealth of knowledge that the individual teams have collected over decades."
Scheja has been head of project management at Prologis since 2017. Previously, he worked for various retail companies in Germany and Europe. He has been active in the construction and real estate sector for over 20 years with initial experiences overseeing traditional construction, technical work, and business divisions and results. In the process, he specialized in the development, construction and operation of facilities dedicated to logistics, manufacturing, retail and office use.
Setting Market Trends
As head of project management Germany, he makes sure that he and his team meet their targets and adhere to technical standards in the process: "As a project manager, I want to set market trends with Prologis. We can do that by providing our customers with modern facilities with optimal technical and economic conditions." One way his team approaches this is by using building modeling information (BMI) to exchange ideas about new developments and best practices. BMI is software that makes it possible to plan, implement, and manage buildings and other structures in the best possible way.
Leeway for Design and Decision-Making
Scheja is a partner and advisor to customers. In this role, he calls on his experience as well as that of Prologis'. "We are constantly working to develop systems so that data is available to us at all times," Scheja explains. He sees it as a welcome challenge to make efficient decisions on short notice: "One thing I enjoy in particular at Prologis is the leeway for design and decision-making.The fact that I bear a lot of responsibility motivates me to do my best every single day. I enjoy sharing my experience with my colleagues. I am happy to be a role model for my colleagues." Scheja views the corporate culture at Prologis in a highly positive light: "Colleagues treat one another with respect and recognition. A lot of trust is placed in me."
According to Scheja, there are advantages to working with an international property developer such as Prologis. Integration into an extremely large network is one of them. He says, "International projects and cross-industry projects give us insights into numerous markets. This allows us to fall back on our extensive expertise and find the right approach to overcome any challenge."